---
See Who's Playing the Week You're Staying!
Posted On Wednesday, May 23, 2018
---
We are so excited to announce the 2018 Summer concerts have been scheduled! This year the concerts have moved to a new, larger area in The Village at Sunset Beach intersection of Sunset Blvd N. and Park Road North, Sunset Beach from 7 pm - 9 pm. The concerts are free and so much fun!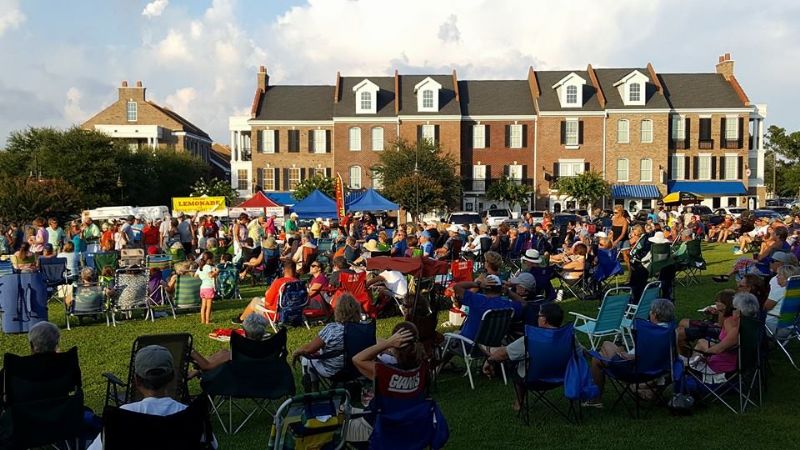 May 30th

Parrot Party Trop Rock, Jimmy Buffett Tribute

June 6th

* NTRANZE Motown/Beach/R&B/Reggae/Hip-Hop

June 13th

Big Time Band Variety/Pop

June 20th

* Jebb Mac Band Variety/Country

June 27th

Steve Owens & Summertime Band Beach/Variety

July 4th

* Blue Pickups Band Oldies/Country/Rock

July 11th

Jim Quick & Coastline Band Beach/Variety

Bands 25th Anniversary Celebration

July 18th

* Paper Work Rock/Funk/Dance

July 25th

Trey Calloway Country/Soul/Rock

August 1st

Gary Lowder & Smokin' Hot Beach/Variety

August 8th

* Painted Man Band Dance/Soul/Rock/Funk

August 15th

Tim Clark Band Beach/Variety


August 22nd

* Lees Cut Band Beach/Variety

August 29th

* Dustin Chapman Contemporary Christian/Country

September 5th

* Silk Groove Motown/Variety/Soul

*In case of rain, the concerts will try to reschedule in September per show dates.
In effort to help continue the free Summer concerts please consider becoming a sponsor! Visit the Sunset Beach Concerts for more information.
Comment on this post!