Day Trips from Sunset beach
Explore the Coastal Carolina Region with these Excursions
Centrally located on the North Carolina coast, Sunset Beach is just a short drive away from many exciting attractions. If you're looking to explore beyond our community, consider adding these day trips to your vacation itinerary! From historic battleships and colorful marine life in Wilmington to the history and nature reserves of Southport, or the thrills and shopping in Myrtle Beach, there's tons to see and do along the coastal Carolinas. So, whether you're escaping a sudden rainy day in Sunset or just looking to add some cultural highlights to your family trip, these destinations will provide tons of fun for everyone.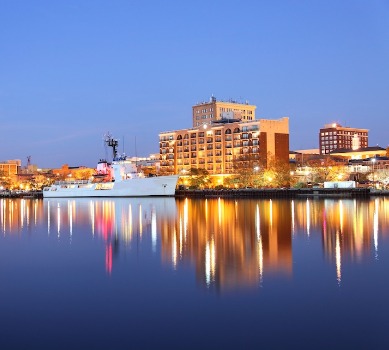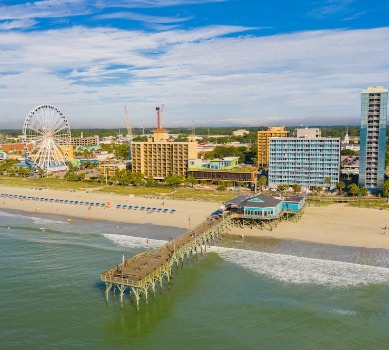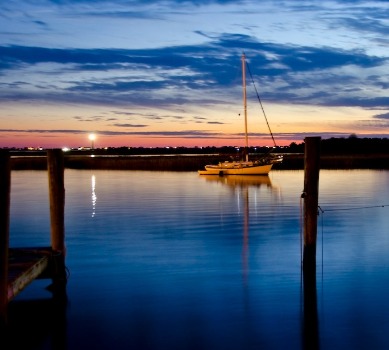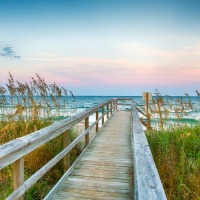 wilmington, NC - seafaring adventures
At just over an hour away, Wilmington, NC. is a bustling college town full of wonderful restaurants, local businesses, and family-friendly things to do. All-Aboard the USS North Carolina Battleship to experience a sailor's life on the wild blue. As the most highly decorated American battleship of World War 2, this is one site you'll definitely want to visit.
Open daily from 8 am – 5 pm, visitors can explore the nine decks on a self-guided tour that leads through the Main and Secondary Plotting rooms to the Bridge. Check out the engine room, galley, and sleeping quarters to get a glimpse at all it takes to make a ship this size run smoothly. You can even pack a picnic to enjoy in the park next to the ship. The beautiful Cape Fear River and battleship provide excellent photo-ops to commemorate your visit.
After wandering the decks, head over to the North Carolina Aquarium at Fort Fisher. Everyone will love the Tide Touch Pool, where you can feel the velvety soft rays. And the behind-the-scenes tour gives you a sneak peek at everything that goes into running an aquarium! The Fort Fisher Aquarium has been voted a Top Regional and National Attraction making it a must-visit on your day trip to Wilmington.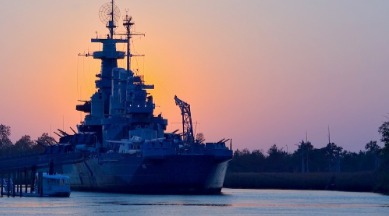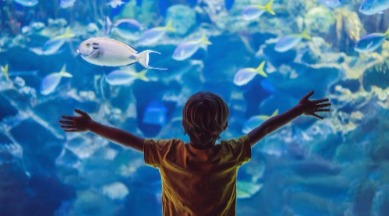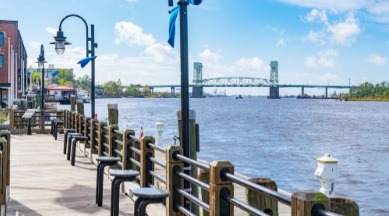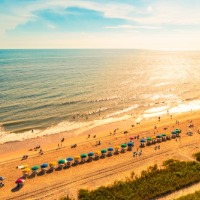 Myrtle Beach - Family fun & retail therapy
For exciting rides and the best outlet shopping, take a 50-minute drive to Myrtle Beach, South Carolina. Spend the day searching for incredible deals at all your favorite brands when you visit the Tanger Outlets. From back-to-school necessities to summertime must-haves and from luxury to casual brands, they've got it all. Grab a bite in the food court and shop till you drop. 
After some well-deserved retail therapy, head to the Family Kingdom Amusement Park! With roller coasters, ferris wheels, carnival games, and tasty snacks everyone will feel like a kid again! The park features more than 35 rides and even added new attractions for 2023! Brace for the splash on the log flume, or challenge each other on the bumper car course! Open at 5pm, this stop is the perfect end to a day in Myrtle Beach.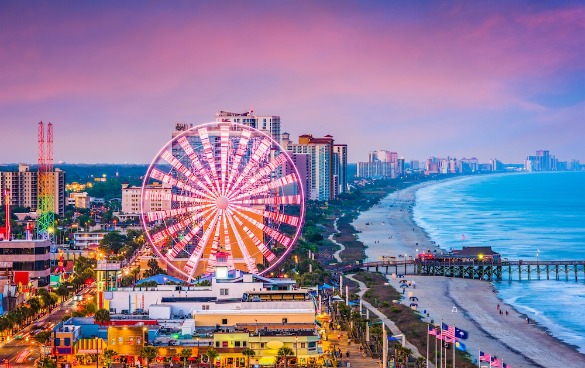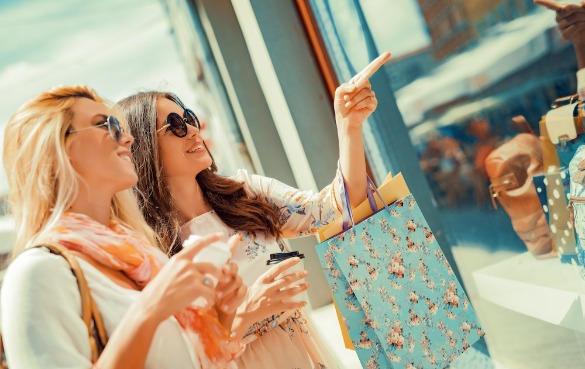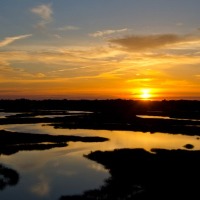 southport, NC - history unfolds
An hour up the road lies the quiet town of Southport. Unsuspecting, though it may be, this community is rich in history and offers an exciting escape into the maritime lore of the region. Visit the North Carolina Maritime Museum of Southport for an in-depth look at the history of the Megalodon, Blackbeard, the indigenous mariners of North Carolina, and more! If you're lucky, you can catch one of their weekly events like Sensory Saturdays – great for children's imaginations and curiosities, or a guest lecture on the fascinating history of everything from WW1 to the impact of public art on history! With interactive exhibits, this museum is sure to provide a memorable afternoon for everyone.
After the museum, take a ride on the Bald Head Island ferry. The short 20-minute ride to the island provides exceptional views, and once you've arrived, the fun really begins!
Take the family to Old Baldy Lighthouse and make the climb to the top! Commissioned by Thomas Jefferson, it's a piece straight out of American history. There are also historic tours that lead you past Revolutionary and Civil War landmarks and ghost tours that spill the secrets of more than 305 years of the island's past.
For more leisurely activities, you can play a round of golf or visit local spas and end the day with a delicious meal from one of the many restaurants on the island. When you're ready, just catch the ferry back to the mainland and head back to your cozy Sunset Beach vacation rental.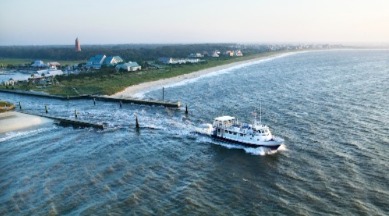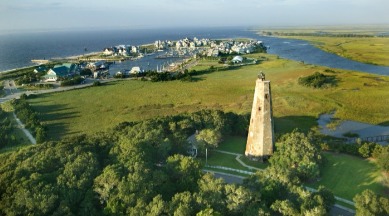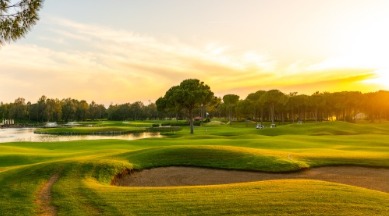 Book Your Sunset Vacation Rental Directly
Any of these road trips are guaranteed to add a layer of excitement and spontaneity to your Sunset Beach vacation. Whether you're a history buff or just looking for some amusement park fun, these coastal North and South Carolina destinations will deliver. With a centrally located vacation rental from Sunset Properties, you're all set for whatever your vacation holds. Browse our rentals and book your next vacation directly with us!