---
Easter Weekend Services & Events
Posted On Saturday, February 11, 2023
---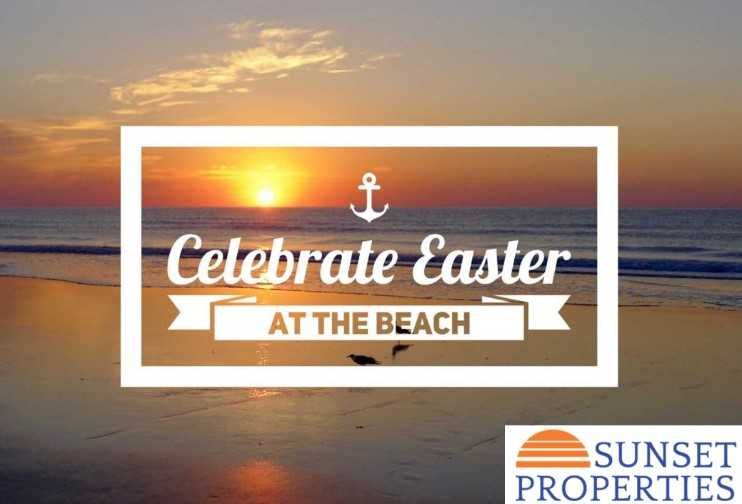 Greetings from Sunset Beach! Spring has sprung and Easter weekend is quickly approaching. If you are lucky enough to be spending your Easter week at the beach, there are plenty of services and festivities for you & the family to attend. We've compiled a list of upcoming Easter services in the area for you to choose from.
Easter Sunday Services - April 9th, 2023
Seaside United Methodist Church

will begin their sunrise service at 6:45 a.m. at the Sunset Beach gazebo beside the fishing pier. For more information on Seaside United Methodist Church, click here.
Calabash Covenant Presbyterian Church

is having a morning beach service at 8 a.m. with a musical prelude beginning at 7:30 a.m. beside the Sunset Beach Pier. Their website can be found by clicking here.
Shallotte Presbyterian Church will be holding a beach service at 8:30 a.m. at the Driftwood Street beach access in Ocean Isle Beach. Click here to learn more about Shallotte Presbyterian Church.
New Life Church Calabash will have their Easter worship service starting at 10:00 a.m. New Life Church is located in the Brunswick Center at Calabash on Beach Drive. Their website contains additional information on the church & upcoming services.
The Ocean Isle Beach Chapel's beach service will begin at 8:30 a.m. in Ocean Isle Beach. The service will be held 400 feet west of the fishing pier, at the cross and will be followed by an indoor service at 9:30 a.m. inside the chapel. Be sure to visit the Chapel's website for additional information.
St. Brendan's Catholic Church will be holding their Easter services from Thursday through Sunday. St. Brendan's is located at 5101 Ocean Highway West, Shallotte, NC 28470. For additional information, visit their website. Their Easter schedule is as follows:
---
Comment on this post!