---
Save Money While On Vacation with the Sunset Properties Advantage
Posted On Thursday, May 11, 2017
---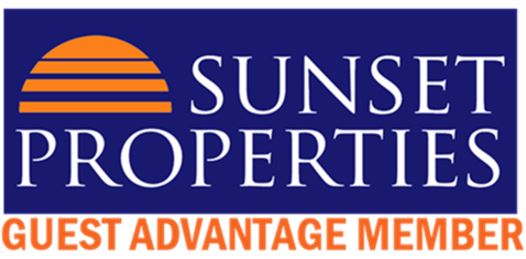 At Sunset Properties we want to help you save money while you are on vacation, that's why we are proud to introduce the Sunset Properties Advantage for 2017!
Take a perfect setting, add in friendly hosts, and then mix in some local business specials. That's our formula for the perfect vacation.
We created the Sunset Properties Advantage to give our guests a chance to save money when they use some services available from Sunset Properties and other area businesses while on vacation. SAVE on cool refreshments, restaurants, specialty stores, and activities. All you have to do is show your Sunset Properties vacation rental key at participating businesses (look for the Sunset Properties Guest Advantage Member decal on their door) and you'll be on your way to savings. it's that simple!
For a full list of participating businesses, visit the Sunset Properties Advantage page on our website and stay tuned for upcoming blog posts highlighting local participating businesses.
Comment on this post!