---
Earl Has Moved On; Sun and Shells Are Here
Posted On Friday, September 03, 2010
---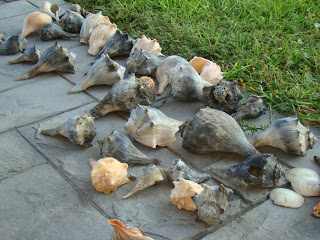 Hurricane Earl passed by Sunset Beach Thursday night with little action for us. We didn't receive any rain, and the winds weren't much either. The surf was higher than normal in the afternoon-we watched some waves top one of the area's piers at one stage. So the surfers in the crowd had fun!
One of the surprises the morning after the storm is what you can find on the beach itself. All sorts of great shells get washed up-we found lots of welks, some starfish, even a sand dollar (though it isn't really the season for them) this morning as we walked along the beach.
The weather for this Labor Day Weekend at Sunset Beach is going to be hot and clear-it should be a terrific weekend! You can still reserve a vacation rental through Sunset Properties-just call us at 910-575-8662 to find the perfect home for your family.
Comment on this post!