---
Boat Ramp Coming!
Posted On Monday, December 8, 2008
---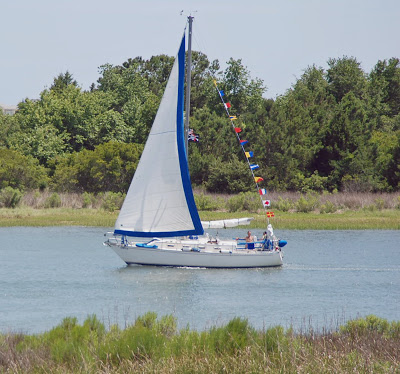 The town of Sunset Beach recently purchased the lot that held the Italian Fisherman restaurant. This is the lot that is located right beside the bridge across from Twin Lakes Seafood - which has laid vacant for several years. Plans call for a future boat ramp/small park. Crews are using the land right now in regards to the construction of our new bridge. This means that we'll have to wait until 2011 for this much needed project to begin. In the meantime, check out the following areas for current water access for your boat:
Ocean Isle Beach Ramp (under bridge) FREE parking if you use the boat ramp
Lloyd's Oyster House, Shallotte Pointe (910)754-6958 $5/boat, $4/extra car
Tripp's Boat Yard (910)754-6985 $5/boat, $4/extra car
Written By: Jake Foutz - Marketing Supervisor, Sunset Properties
Comment on this post!