---
2020 March Happenings!
Posted On Friday, February 28, 2020
---
2020 March happenings
March is that special time of year when Spring is in the air and the excitement of the beginning of our rental season begins. Please feel free to check out some of these local favorites while you are enjoying your stay with us!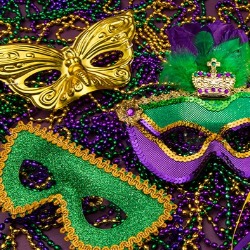 Mardi Gras Parade and Festival
Parade: SE 63rd Street - SE 46th Street, Oak Island
Festival: 133 SE 48th St, Oak Island (Middleton Park Soccer Field)
Date & Time: Saturday, March 7th from 1pm - 4pm
On March 7th, 2020, gather along East Oak Island Drive at 1:00 p.m. for the Mardi Gras parade. The parade will run from SE 63rd Street to SE 46th Street.
The festival will follow at the end of the parade, on the Middleton Park extension soccer field. Enjoy a variety of food vendors, live entertainment, crafts, kid's activities, pet costume contest and more! No fee for parade entries for people or pets! For more info on the festival, click here.
North Myrtle Beach St. Patrick's Day Parade & Festival
Location: Main Street, North Myrtle Beach, SC
Date & Time: Saturday, March 14th from 9 am – 4 pm
The 32nd Annual St. Patrick's Day Festival and Parade will be held on Main Street on Saturday, March 14, 2020. This one-day, rain or shine event brings approximately 40,000 to celebrate being Irish and welcome the coming of spring. A parade begins the day at 9:00 a.m., followed by three stages of live music and a children's area with rides and amusements from 11:00 a.m. until 4:00 p.m. Along Main Street, approximately 150 vendors will display their crafts, services, information, products, or serve a variety of treats. For more information click here.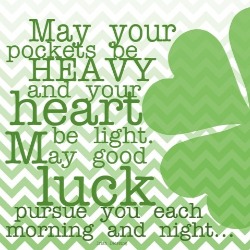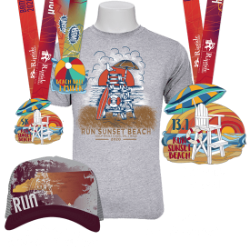 Run Sunset Beach 2020
Location: 800 Sunset Blvd. N. Sunset Beach, NC 28468
Date & Time: March 28th, 7 am
While there is no parking at the start/finish line, there will be free shuttles from the specified parking areas beginning at 5:00 a.m. After the race is over, there will be a DJ, BBQ, pizza, and beer. An awards ceremony will also be held for the top qualifiers. Click Here To learn more about this year's race and to register
Even if running isn't your forte, Coastal Race Productions encourages signs and onlookers to cheer on their runners. Best of luck to all of this years' participants!
Comment on this post!