Sunset Properties Advantage
Take a perfect setting, add in friendly hosts, and then mix in some local business specials. That's our formula for the perfect vacation.
We created the Sunset Properties Advantage to give our guests a chance to save money when they use some services available from Sunset Properties and other area businesses while on vacation. SAVE on cool refreshments, restaurants, specialty stores, and activities.
When visiting one of the participating businesses below, mention you're a guest of Sunset Properties and show your vacation rental keys to take advantage of their offer.

Fitness


Daily Pass $12 (Normal $15) / Weekly Pass $35 (Normal $40)

One of the most popular, and newest, gym facilities at the beach! While on your vacation, you don't have to take a vacation from staying in shape. The gym offers group fitness classes, weight machines, free weights, kettle bells, ropes and cardio equipment within 6000 square feet. Click through to their website for more information on hours and fitness programs.

LOCATED at 6741-B Beach Drive, Ocean Isle Beach. Take a left off the Sunset Beach traffic circle, you'll find Body Edge 1.5 miles past the light at Food Lion. Body Edge will on your right hand side. Must show Sunset Properties key at time of purchase. Visit their Website | (910) 575-0975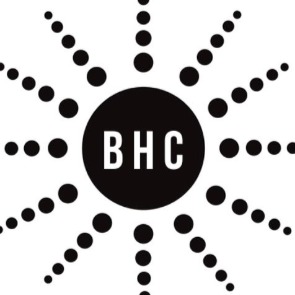 $5 off any check of $30 or more and 10% of any Catering Dinner Party for 6 or more.

Local Family-Owned Business serving healthy & affordable eats by the beach. Located at 1780 Chandlers Ln #7Village at Sunset Beach (Next to Cis Thrift Shop) Sunset Beach, NC.
Brunch All Day, Lunch, & Catering
Small or Large Dinner Parties, Private Events, On & Offsite Catering Available 910-579-5070 or [email protected] Inquire with us today!
Specials posted DAILY on Facebook & Instagram! Check us out:
Facebook: @BeachHouseCafeSunsetBeach
Instagram: @bhcsunsetbeach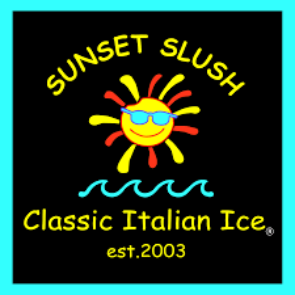 10% off
Sunset Slush - Classic Italian Ice® began in January 2003 as a pushcart vending operation. Our original location for vending was the corner of Old Georgetown Road and Route 904 in Brunswick County, NC, along with several other mobile vendors.
Sunset Slush of Calabash
Please Visit our Shop at
1159 River Road
Calabash, NC 28467
Ocean Isle Beach - The Original Shoppe

Shoppe & Events; Mobile Pushcarts
6848 Beach Drive SW (Rt 179), Ocean Isle Beach, NC 28469
Sunset Beach
Visit our Shop at
426 S. Sunset Boulevard
Sunset Beach, NC 28468



Equipment
10% off any order over $50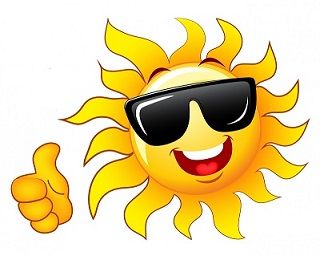 Beachin' Baby equipment rentals is your dedicated source for baby equipment rentals in Sunset Beach and Ocean Isle! If you are flying the skies or packing the car for your vacation, it is often not practical or even possible to take all the essential baby equipment along. From high chairs, cribs and strollers to sand buckets and beach toys, Beachin' Baby offers packages, or individual items, for all your family's travel needs. Must mention that you are a Sunset Properties guest at time of booking or enter the coupon code Sunset2023 when booking online.
Visit their Website for more information | (704) 606-7916

Golf
Local rate with a 48 hour booking window at the Pearl East or Pearl West.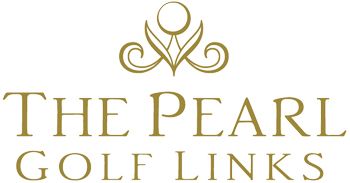 The Pearl Golf Links is located on the banks of the Brunswick coastal marshland in the heart of Calabash, NC. The "Gem of the Carolina's" features two championship golf courses, The Pearl East and The Pearl West. This Dan Maples designed course challenges golfers at all skill levels while showcasing 900 acres of marsh surroundings. Must mention that you are a Sunset Properties guest at time of booking tee time (only booked 48 hours in advance), and show key upon arrival.
Visit their Website for more information | (910) 579-8132

Photography
Eclectic Selection of wine from all regions. 10% discount on one or more bottles

Professional photographers Suzy and Forrest King have specialized in family portraits at their studio, local beaches, parks and area gardens since 1987. Having a full service studio and being so close to the beaches gives you the luxury of controlled indoor shots and beautiful outdoor hots. Forrest and Suzy of Calabash Photography can professionally photograph your family no matter the size. They can accommodate groups up to 20 people in their studio and unlimited size groups on location. Must mention that you are a Sunset Properties guest at time of reserving photography session and show Sunset Properties vacation rental key at appointment.
LOCATED at 9970 Beach Drive SW Unit 1, Calabash, NC. Visit their website | (800) 579-2093




10% Off Deluxe or Elite Packages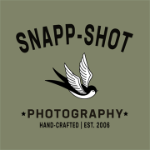 Snapp-Shot Photography is a Husband and Wife Portrait Photography Team. Working on the Beautiful Beaches of Sunset Beach, Ocean Isle Beach, and Surrounding areas. They are portrait exclusive, providing their clients with beautiful Family Beach Sessions, Senior Portrait Sessions, and Engagement Sessions! They will combine their artistic visions to provide you and your family with "Dramatic, Simply Beautiful" Memories!
Visit their Website for more information | 910-368-3192


Shopping



10% off purchase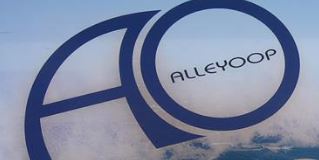 Looking for the latest trends in all things beach wear? Try stopping in at the Alley Oop Surf Shop in Calabash. Looking for those perfect summer shades? In need of a better pair of sandals? Alley Oop Surf Shop is a locally owned business whose main focus is surfer and beach goer's fashion. Must show Sunset Properties vacation rental key at time of check-out.
LOCATED at 9970 Beach Drive, Calabash. Visit their Facebook Page | (910) 579-8335

Crafts

AR Workshop
$10.00 Off each Workshop over $59.00 Promo Code: SBNC10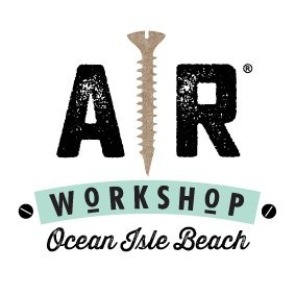 ~Meet us at the studio for an instructor-led DIY session! We're limiting public class sizes and also offer private table bookings.
~Experience the joy of AR Workshop from anywhere. Grab a kit and craft when and where it's most convenient for you!
~We like to pARty! In the workshop, virtually or onsite at your event - we'll be ready to share the experience of DIY with your group
~Calling all parents! We have the perfect summer boredom buster. Register your child for a hands-on crafting experience.
925 Seaside Road SW -, Ocean Isle Beach, NC 28467 910-235-3035.

Water Sports
Carolina Coastal Adventure Tours



Discount offer for Sunset Properties' Guests: 10% off tours code SunsetProp

Come enjoy an adventure tour that allows you to drive our boat. CCAT Tours have found a way to bring both adventure and education together to offer you an exciting time on the water coupled with the beauty of our coast and the wildlife it offers. Drive your own power boat while you explore the waterways of the Carolinas. One of the best things to do in Ocean Isle Beach, Sunset Beach, Holden Beach, Oak Island or North Myrtle Beach.
Back to top of page