Pet-Friendly Sunset Beach
A Guide to a Paws-itively Unforgettable Vacation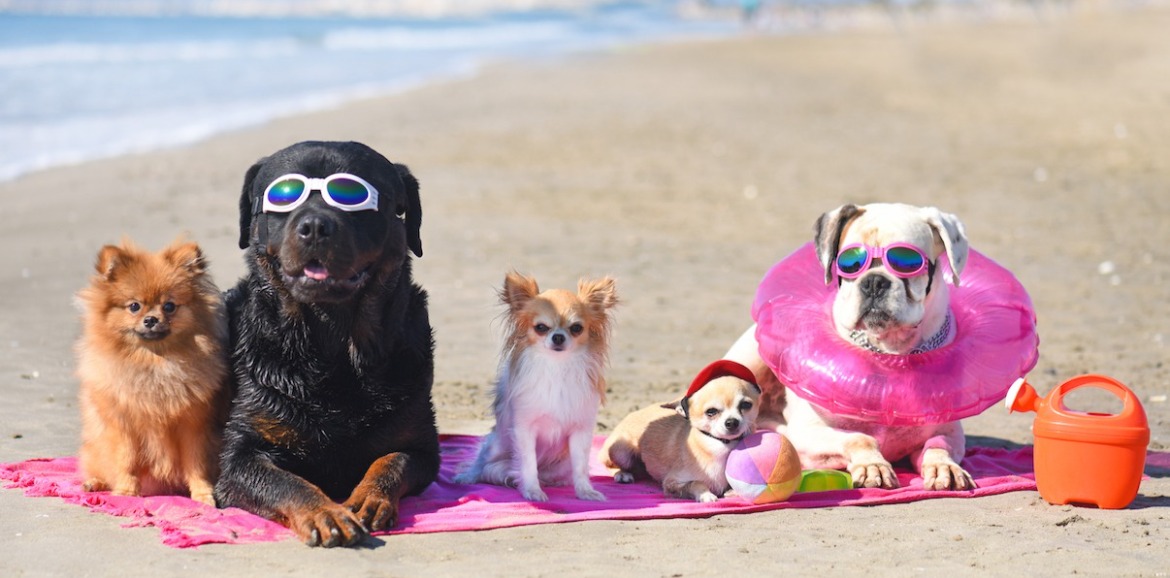 Unleash Your Perfect Pet-Friendly Vacation
Welcome to Sunset Beach, where sun, sand, and wagging tails combine to create the perfect beach vacation for the WHOLE family. We believe your beach getaway should include your furry friend; that's why we've compiled a list of must-know information to make traveling with your pet a breeze. From restaurants and vacation rentals to beach rules and packing essentials, we've got you covered. So, leash up, and let's explore this guide to pet-friendly Sunset Beach!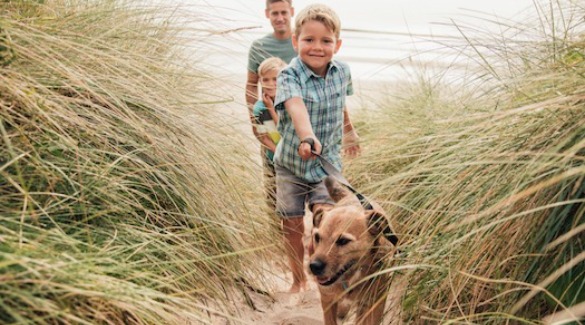 Know Before You Go: Important Rules for Pet Travel to Sunset Beach
Though the entire beach is pet-friendly, there are some important rules to remember when you bring your pooch to the shore with you.
Dogs must be leashed at all times
Memorial Day to Labor Day, dogs are not allowed on the beach between the hours of 8am and 6pm.
Always clean up after your pup.
While there are vets available for any issues, finding after-hours facilities for emergencies may be difficult, so if your pup has health issues, you may want to consider leaving them with a trusted caregiver. For a list of vets in the area, click here.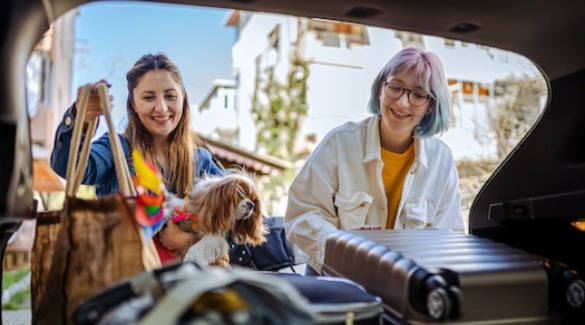 Paws... and Pack the Essentials
Most dogs love the beach, and it's easy to see why. From the sand to the rolling waves, it's a paradise for pups looking to explore and adventure with their families. But ensuring your pet has a successful beach day requires planning. A well-packed beach bag will go a long way to making sure everyone has fun – especially fido. When you're getting ready, be sure to remember these items: 
Fresh water - enough for the whole day
Food / clean bowls - to keep it sand-free
Animal-Safe Sunscreen - especially for dogs with thin/short hair
Waste bags - clean up; it's the law
Microfiber towel - to make drying off a breeze
Pup water shoes - keep safe from hot sand and sharp shells
Animal First-Aid Kit - just in case
Life Jacket - waves can be "ruff." Don't get caught off guard.
Dig Into Pet-Accommodating Dining
Traveling with your pet is more than just having an extra cute friend by your side—it's about sharing joyful moments, making paw-some memories, and experiencing the thrill of new sights, scents, and sounds together. When you visit Sunset Beach, be sure to check out these animal-friendly restaurants for some delicious coastal bites. *There are tons of options; these are just a few of our recommendations.
Fibber McGees Irish Pub
Crooked Hammock Brewery
Inlet View Bar & Grill
The Kitchen Table Restaurant
Captian Archie's
Bully's Pub and Grill
Molly Darcy's on the Beach
Snooky's on the Water
Sunset Beach Awaits
Never worry about having to board your pet for your Sunset Beach vacation. At Sunset Properties, we have a number of vacation rentals that are happy to welcome your four-legged family member. From beautiful condos to stunning private homes, we have a spot perfect for you. Take a look at all our pet-friendly vacation rentals, and when it's time to book, remember to contact us directly for the best rates! 
FEATURED PROPERTIES
Check out all of our pet-friendly rentals
Family Fun is Waiting in Sunset Beach